Profitable SEO Marketing
Increased Visibility with High-Quality Traffic
Enhanced Credibility and Trust
Long-Lasting Results
Predictable Return on Marketing Investment
A Significant Competitive Advantage
Local Traffic Advantages
A Cost-Effective Traffic Source
More Business Profit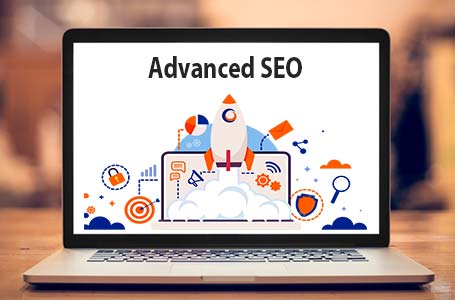 What Should You Rank For
The question is not what you rank for, but what should you rank for? SEO takes time so answering that question is critical. Business impact and profit define successful SEO.
The SEO Process
The SEO process is complex and happens on multiple fronts. No one area of search engine optimization will shoot a site to the top of Google. A site must be strong in all areas that Google's algorithm is looking for, especially where competitors are weak, and be popular. Don't let your SEO program land you in the middle of nowhere!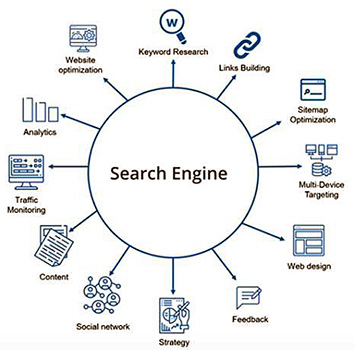 Dominate the Competition
We start with an SEO audit and a benchmark report, create an optimization and content marketing strategy that supports what your site should rank for, and then target the areas of opportunity. Lastly, we define a measurement model with KPIs that demonstrate business impact, increase profits, and provide measurable Return on Marketing Investment (ROMI).
Keys to SEO Success in 2022
Optimize for intent, not specific keywords
On-page optimization
Link building and off-page optimization
Distribute content through Influencers
Optimize titles and descriptions
Ensure the site is mobile-friendly
Ensure site loads quickly
Create a great user experience with CRO
Measure Return on Marketing Investment (ROMI)
Don't use outdated or blackhat strategies
Create the content your site needs

Link building content
Conversion content
Authority content

Create content libraries on profitable topics
Create content funnels and knit the pieces together
Let's Get Your Search Engine Optimization Working
Call Me or Send Me a Message and we'll take a look!
Why Work with David?
Growth Marketing expert that can produce actual results
Google Ads builds that outperform the competition
Analytics that answer business questions that leads to growth
CRO using ReseachXL and Persuasion Architecture frameworks
Profit-Driven SEO that doesn't take months to accomplish
You Want Content Marketing that is game-changing
Facebook/IG Ads optimization that overcomes iOS 14.5 update
AI Facebook/IG Ads management that takes success to new levels
Measurable goal-oriented plan-driven Social Media marketing
You want more control of your marketing budget
You'd find transparency into the customer journey valuable
You're looking for a competitive advantage
You want a marketer dedicated to your success
You want to work with someone trained by the best globally
Recommended by CEOs, CMOs, Best-Selling Authors
Your Information is Kept Confidential & Is Safe