Advantages of Growth Marketing
Focuses on the Entire Funnel
Drives Growth Across the Business
Driven by Goal Oriented Experimentation
Maximizes the Use of Marketing Resources
Based on the Lean Startup Methodology
Fastest way to Discover what Customers Want
Growth Based on Focused Learning not Chance
Works with All Business Types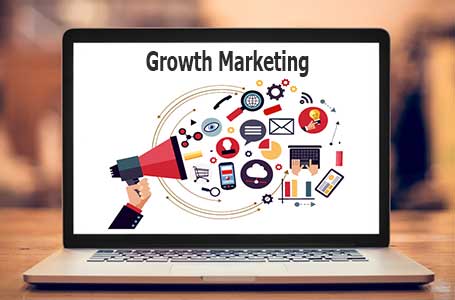 Why Growth Marketing
Many levers can affect growth, and identifying and adjusting the levers to maximize returns is what Growth Marketing is all about. Growth marketing is a defined framework for optimization that focuses on the different stages of the customer journey to discover what works and what does not as fast as possible.
Growth marketing involves data analysis, creative thinking, corporate collaboration, low-cost testing and optimization, and commitment to the methodology. You don't go all-in with growth marketing until you prove that doing so will produce, which is one of the differences between a growth methodology and other growth frameworks. With growth marketing, there is no room for chance. Instead of failure, growth marketing emphasizes learning.
There are seven main areas of a growth marketing focuses on;
The North Star Metric
The Fundamental Growth Equation
Acquisition Testing & Optimization
Activating those You Acquire
Retaining Activations
Increasing Revenue
Evangelist and Referrals
What Businesses Can Benefit Most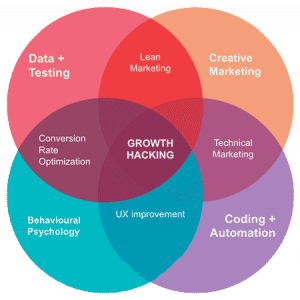 Due to the systematic nature of growth marketing, any business can benefit, which is why the approach is used by all the most successful companies, including Amazon, Google, Apple, Facebook/Instagram, Twitter, Salesforce, Uber, Lyft, etc.
The Must-Have
What growth marketing won't do is solve business problems. To achieve success, a company must be a "must-have" with the market, and creating a "must-have" with the market is, in many cases, the first thing a Growth Master will focus on.
How Long Does Growth Marketing Take
A growth marketing strategy is driven by goals that are agreed on and scheduled from the beginning. This strategy is very methodical, and it is always completed within the scheduled timeframe. For instance, if you design a plan at the beginning of the quarter and schedule its completion by the end, it will be completed, and the best part, growth is compounded over time, which is why they call it, growth marketing!
Why Work with David?
Growth Marketing expert that can produce actual results
Google Ads builds that outperform the competition
Analytics that answer business questions that leads to growth
CRO using ReseachXL and Persuasion Architecture frameworks
Profit-Driven SEO that doesn't take months to accomplish
You Want Content Marketing that is game-changing
Facebook/IG Ads optimization that overcomes iOS 14.5 update
AI Facebook/IG Ads management that takes success to new levels
Measurable goal-oriented plan-driven Social Media marketing
You want more control of your marketing budget
You'd find transparency into the customer journey valuable
You're looking for a competitive advantage
You want a marketer dedicated to your success
You want to work with someone trained by the best globally
Recommended by CEOs, CMOs, Best-Selling Authors
Your Information is Kept Confidential & Is Safe