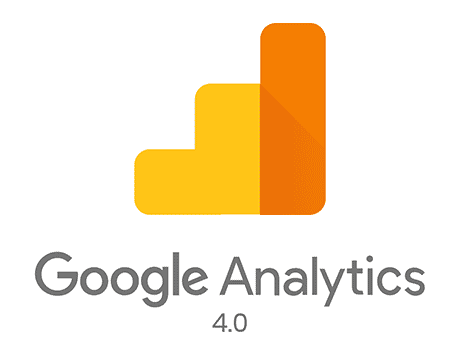 What Is Google Analytics 4 (GA4)
GA4 is Google's new analytics platform. It combines many of GA360 and Firebase's capabilities into one place and opens up a new world of data analysis and strategy potential.
GA4 is such an improvement that companies that adopt it first have a competitive advantage over those that lag. From paid media to cross-channel/cross-device path analysis to AI-driven predictive analytics, GA4 is what analysts have been waiting for.
No Reason Not to Install GA4 Now
Both GA4 and Universal Analytics can run side-by-side without creating any performance issues, so there's no reason not to install GA4. The sooner, the better, as data from your Universal Analytics cannot be carried forward to GA4. Below is Google's setup video.
So What's New in GA4
Enhanced Tracking Out of the Box
The first change is what you get out of the box. Previously, page views, dimensions, and metrics around page views were all you got, and more advanced tracking needed installation.
With GA4's Enhanced Measurement feature, page views, scrolls, outbound clicks, site search, and file downloads are tracked automatically. No additional tagging is required.

A New User Interface
GA4 offers an entirely new design with a dashboard-like look and feel and gives us more control over the reports and what we can do with the data. Here's Google's interface walk-through video.
New Identity Methods
In Universal Analytics, we could only track anonymous or logged-in users, which didn't work very well, especially across devices, channels, and browsers. Now in GA4, we can track users  in a few new and exciting ways, which include;
User ID and Device – Google's Bridge Identity Method

Uses multiple IDs

Your User IDs, if provided
Google Signals, if Enabled

This is Google's identity graph of logged-in Users
If enabled, the data will be available in all standard reports
This feature will allow us to see the customer journey in ways we could only wish for in Universal Analytics and greatly assist with campaign planning
This is a game-changer when it comes to defining the customer journey

Device ID

Uses a device ID or falls back to the anonymous first-party cookie if not available

Non-Destructive Data Analysis
Another improvement in identity tracking is having the ability to switch between settings without permanently changing the data. When the setting is changed, it automatically applies to all previous and future data—allowing for different views for analysis at will. You can change this setting as much as you like without any worries!
The new identity methods of GA4 are game-changing and especially powerful for understanding the customer journey and campaign development.
New Real-Time Report
GA4 takes real-time reporting to the next level. The new real-time report adds a new UI with more data, dimensions, events, and audiences, and allows for much more helpful analysis than Universal Analytics provides. You can even see custom dimensions.
Here's a quick look at the new UI.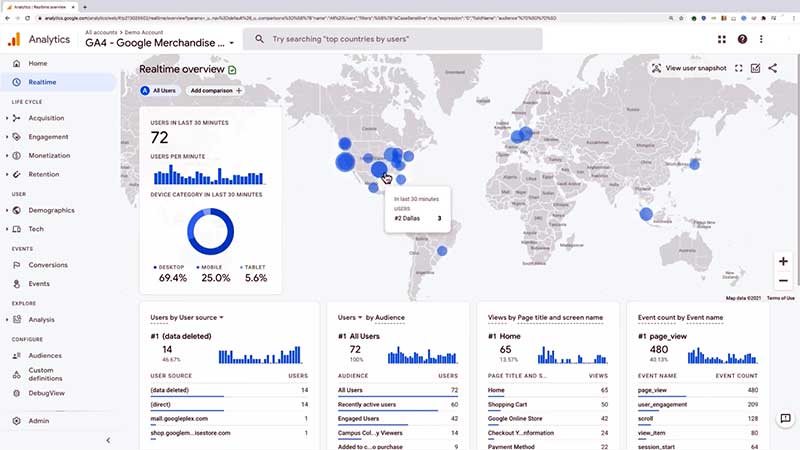 DebugView
DebugView is new to GA4, which simplifies verifying and troubleshooting setups. Where in the past, you'd need to fire up Google Tag Manager (GTM) and preview your setup that way; now, you can do it from directly within the GA4 interface.
To use Google DebugView, you'll need to install the Google Analytics Debugger Extension. Once installed, activate it to enable the data from your website to be sent to GA4's DebugView and you'll be good to go.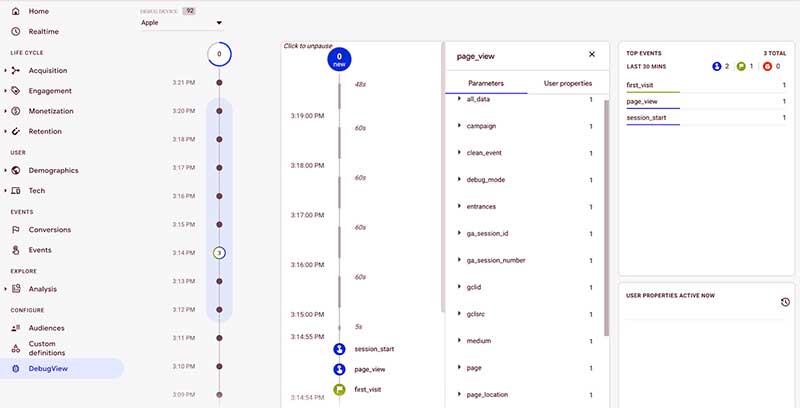 New Audience Capabilities
Have you ever wished to build more comprehensive targeted audiences, especially for Google Ads remarketing? Well, GA4 takes audience creation to impressive game-changing new levels.
GA4's audience features include;
New Duration Options
New Event Scoping Options for Behavioral Based Audiences
New Time-Based Sequences – adds time per action and time between actions
New Exclude Options – allows for more conditional excludes

GA4 provides the ability to exclude audiences based on behavioral conditions temporarily
The new audience creation capabilities of GA4 are reasoning enough for everyone to start using GA4 today. Early adopters will gain a competitive advantage over those who wait, especially when it comes to Google Ads remarketing.
New Conversion Tracking
More Goals
GA4 comes with an additional ten goals, so instead of 20, we now get 30, and unlike Universal Analytics, GA4's goals can be cleared and reused with a clean slate.
Simpler Event Goal Setup
In addition to more goals, goals are now way easier to set up, e.g., if you want to track an event, all you have to do in GA4 is turn it on; no setup is required.

Create Event Goals
Another great addition is the ability to create event goals, i.e., sequences that then fire a goal. This is fantastic as it will enable us to measure scent trials in ways we never could before.  Learn more about it here; creating event goals.
Audience Triggered Conversions
Here you can create focused audience segments that trigger a goal, which is especially useful with Google Ads remarketing.
Archive Goals
Speaking of reusable, GA4 also adds the ability to archive goals and, as mentioned above, allows you to use them for a new campaign starting with a clean slate.
New Funnel Reports – Another Game Changer in GA4
Funnel reports have always been a weakness in Univeral Analytics, which pushed many to pay for other solutions such as KissMetrics or Google Analytics 360.
Not anymore! Google has upped the game with Ga4 big time, and we can now get fantastic insights needed to answer those problematic optimization questions. This is a significant update that deserves an entire post, but for now, you can learn more about it here: explore funnels.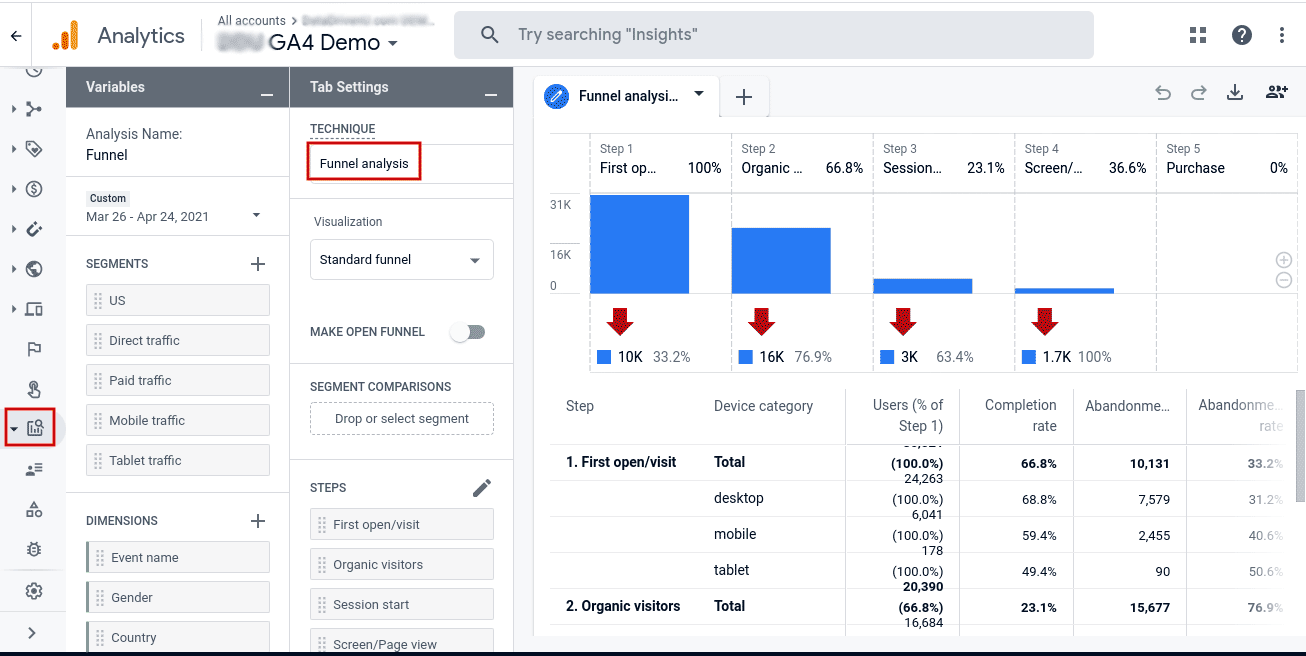 Trended Funnels
Another fantastic improvement in GA4 is the ability to view trended funnels. With a trended funnel graph, you can see how your funnel steps have performed over time. Trended funnels are another game changer and one more reason you want to switch over to GA4 asap.
Viewing your trended funnels is easy. All you need to do is click over to it. See below;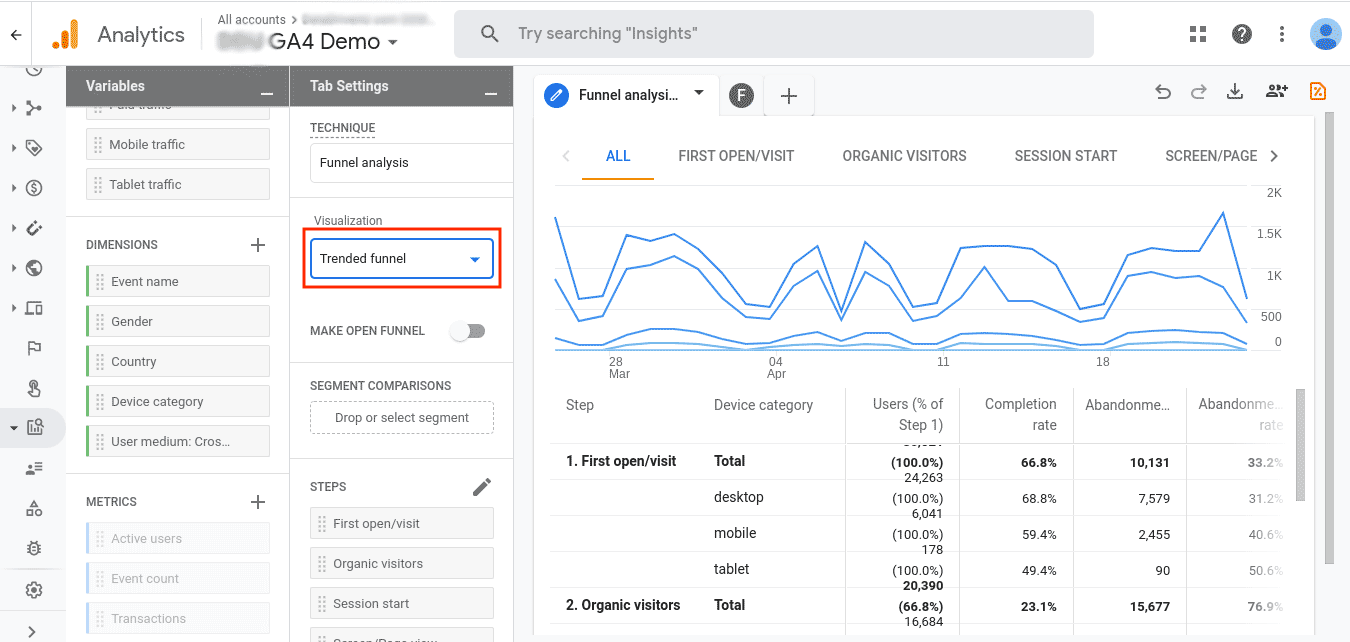 Show Elapsed Time
Understanding the customer journey is key to online marketing success; Show Elapsed Time is another excellent addition in this capacity. When turned on, it shows the time between the different steps within your funnel.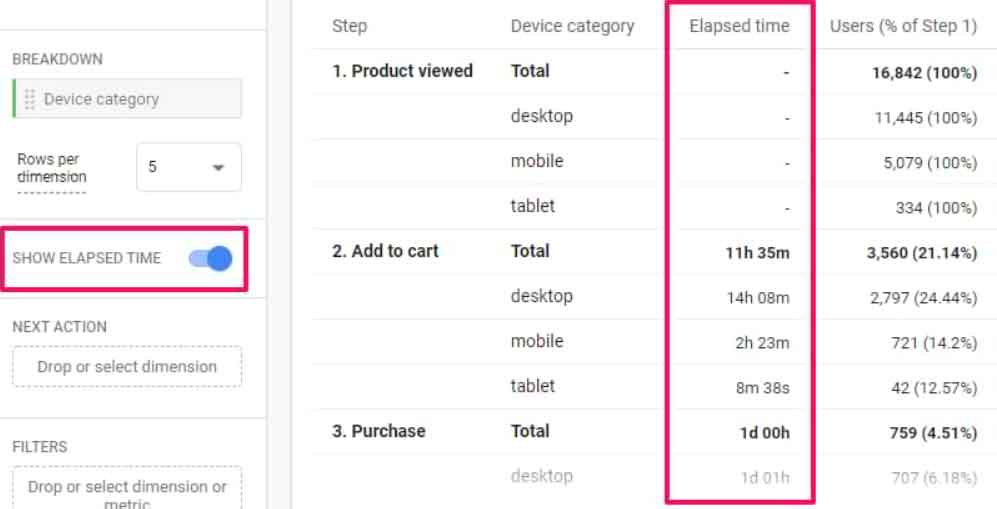 New Pathing Reports
Although interesting pathing reports weren't very useful in Universal Analytics, so, Google, understanding this, rebuilt them completely in GA4, making them much better, even great!
What makes the new pathing reports great is having the ability to segment data in meaningful ways.
One of the features I think we will all come to appreciate is the ability to do backward pathing, i.e., pick a point and then work back from that point.
Play around with them, and you'll see what I mean. Learn more about them here: GA4 pathing capabilities.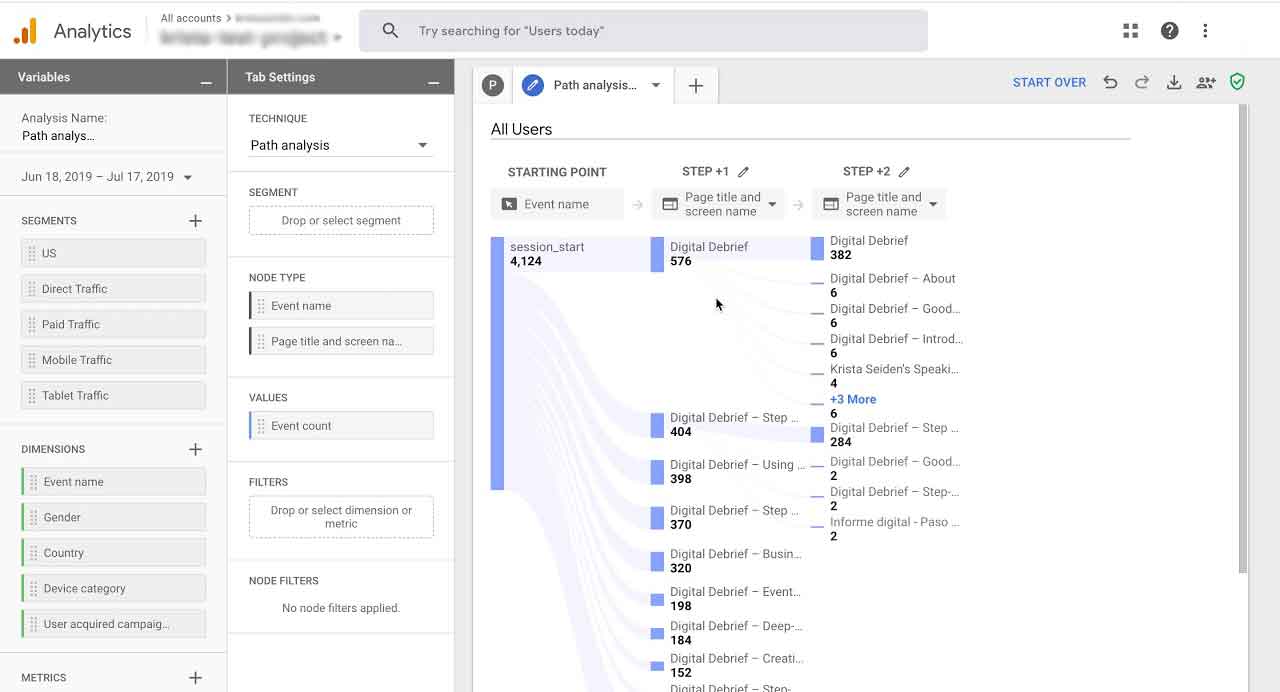 Full Dataset Export
Say goodbye to sampled data. With GA4, you can now get all your data out of analytics with no sampling.
Big Query Export
Big Query used to only be available in Google Analytics 360 but now is available in GA4 for free or at a low cost. Google's Big Query is excellent for large-scale data integration, extensive data analysis, real-time customer data platform (CDP) functionality, behavioral automation, etc.
There is a lot to learn here,  and you'll need to study it to get the most out of it, i.e., if you decide to use it. In the meantime, here is an overview video from Google.
In Summary
GA4 is as much an update to analytics as Google Ads was to AdWords. GA4 will change the marketing game for good. Marketers who start using it first will have a competitive advantage over those who lag.
Google will push everyone onto GA4 in 2023, and really, why wait? Google Analytics 4 is fantastic, and you don't want to be last to the party. That said, install GA4 today!