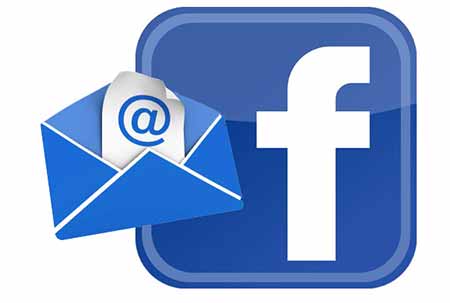 Using Facebook, organic and paid, with Email is a great way to increase the effectiveness of both your Facebook and email campaigns.
Facebook and Email are like the Romeo and Juliet of Digital Marketing and in most cases should be working together. Oh, Romeo where are thou?
A study from Salesforce showed that when Facebook and Email were used together, that email open rates increased by 77%. Another advantage is that economic value can be improved with the use of less expensive Facebook ads strategies.
The Challenge with Facebook
The challenge with Facebook alone is that quite often it is a cold to warm channel that doesn't lend itself well to bottom of the funnel hot traffic conversion strategies.
In more cases than not, to succeed on Facebook requires a multi-level approach. Going for a close on Facebook with a cold audience only really works with compulsive cheap products that solve a problem for a vast audience.
By adding email to the mix, you can create multi-level, multi-channel strategies that allow you to meet people where they are at, warm them up, and then close either on an email promotion, or a Facebook campaign.
7 Ways to Build Your Email List on Facebook
When it comes to building your email list quickly, Facebook is perfect, and may even be the quickest way overall to do so. To help you get started, here are six ways that you can use to build your email list using Facebook:
Use an incentive and a Facebook Signup button in the header of your company page
Use an incentive and an Email tab on our company page; Mail Chimp works well for this one
Promote your page to build fans and setup an incentive that gets new fans to subscibe
Use a post to promote exclusive email content and provide a subscribe link in it
Promote a published newsletter snippet and provide a subscribe link for the whole newsletter
Drive subscriptions on the About section of your page with incentives
Run a contest or raffle on your page
Running a Facebook Email Multi-Channel Campaign
Once you have your email list created, and you've done some warming with people through maybe a welcome series or possibly an educational series email drip, you're ready to build a multi-channel conversion campaign with the warm list.
Here's what you want to do:
First, export your email list from your email service provider, and then create a custom audience on Facebook with that list. Only include people that have engaged with your warming strategies to ensure the highest level of relevance and ROI
From there, create an awareness campaign on Facebook that targets the custom audience that you created
Next, set up your promotional email campaign and choose the best time for you to send your email promotion
Launch your awareness ads and run them for a short time prior to launching your email campagins to build some awareness
Launch your email campaign
Note: Your Ad Creative, Promotional Email and your Landing page should have the same look and feel. You want to create a unified synergetic experience for people from ad or email to the landing page; and, don't forget to use UTM tags for all links, as well as Facebook Analytics.
Some people will convert from the Email, while others will convert from the Ad. The great thing about this strategy is that it is all lower cost promotions. Don't be surprised to see email converting the best!
Create Lookalikes and Custom Audiences from Your Converters
One thing that you must do is create Lookalike and Custom Audiences from the people that convert and then use those audiences to enlarge your email subscriber list through maybe a promoted post. These are the most likely people to sign up with you, that you can then later run through your funnel.
If you have any questions, leave a comment.
Thanks for reading!
I wish you all the best and good luck with your campaigns!