Paid Media Advertising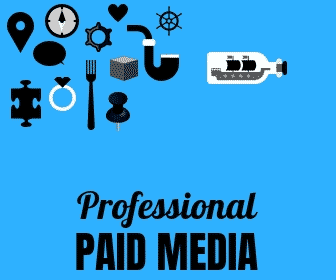 Reach the audience that you want, where they are at, with the message they need, at a budget you choose; and, quickly activate your entire funnel.
Businesses of all sizes can benefit from Paid Media advertising, whether for awareness and branding, to accomplishing micro goals, list building and remarketing, to macro goal conversions. Paid media can lead the way; and, can do it quicker than most other channels and tactics.
Paid media includes both online and offline channels, and in many cases, these two work together especially with cold traffic strategies! So what makes up Paid Media on the digital front?
Paid Media on the Digital Front Includes:
Search Engine Marketing (SEM)
Display Advertising
Social Advertising
Video Advertising
Mobile Advertising
Multi-Level Paid Media
Your success with Paid Media depends a great deal on your strategy with regards to the entire paid media funnel, and your ability to measure the economic value that both your converting and assisting channels contribute.
It is easy to measure your converting channels, but what about your cold and warm channels? How do you justify using these channels?
Economic Value & Micro Goals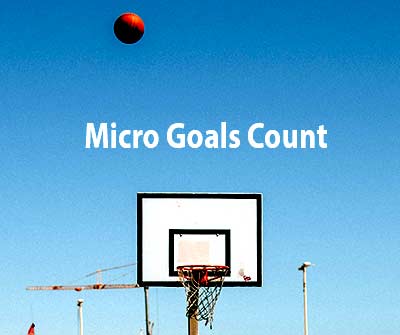 Economic value and micro goals open up your cold and warm paid media channels; and, activate your entire funnel. It is in this way that budget distribution can be clearly understood, and account stagnation, overcome.
Targeting your hot traffic produces excellent results, but, what about the cold and warm channel traffic? How many opportunities are you leaving on the table? Are you missing out on growth? (Struggling with these questions, can be costly!)
Most certainly, and analytics should be pointing this out to you; and, this shows why analytics and your conversion tags need to work together to produce the entire picture.
If you are struggling to grow the amount of success your Paid Media is providing, which is usually the result of bottom of the funnel targeting, you will probably struggle to build a highly optimized Paid Media account.
Your Landing Pages
When it comes to high conversion rates, the companies that have them all have one thing in common, they have created a user experience, after the click, that people want.
Your paid media accounts can be highly optimized, but if the page that you are sending traffic to doesn't get people excited, then why should they convert?
The traffic can be relevant, paid media optimization dialed in, but if the landing page isn't the experience someone is looking for, they are going to hit the back button, and this highlights the need for a/b and multivariant landing page testing.
If you want to want to dominate, then the ad and the landing page need to work together at creating conversion momentum so that visitors feel comfortable enough to give you what you want, your conversion.
Information scent and conversion rate optimization are the game changers in this area.
How's Your Paid Media Doing?
If paid media hasn't worked for you in the past, the temperature of the traffic that you're targeting, or the level within the paid media funnel, or the landing page and scent trail is the problem.
For example, targeting cold traffic to the bottom of the funnel, in most cases, results in poor performing paid media campaigns.
When accounts are optimized, you're targeting the paid media funnel correctly, your information scent is strong, and your landing pages are pulling their weight, paid media will show you why it is one of the most extraordinary strategies you can engage in.
Questions on Paid Media Call David