Holistic Marketing Impact Analysis – (HMIA)
Holistic Marketing Impact Analysis (HMIA) is an approach to analytics that Avinash Kaushik designed to provide a path to multi-level, multi-channel digital marketing and starts with the following questions:
What are people doing on your site – Click-Stream Analysis
How much people do, what's it worth – Multiple Outcome Analysis – Micro & Macro Goals
Why people do what they do – Experimentation & Voice of Customer
What else you can do – Competitive Analysis
Using this approach to understanding your online existence provides you with the most reliable insights possible and eliminates data pukes.
What Is Economic Value?
Economic Value = (Short-Term + Long Term Revenue) + Cost Savings
The Lion's Share of Your Traffic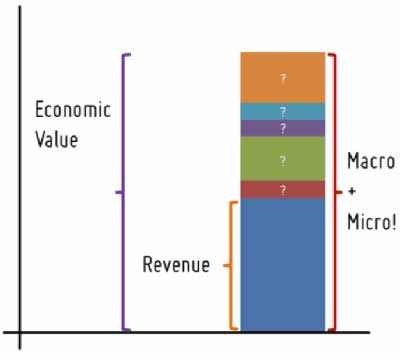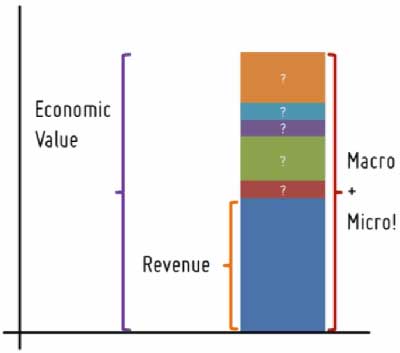 Macro goal conversions, whether a Sale or a Lead, only represent a small portion of your overall site activity.
That said, my question to you is this; how much economic value does the rest of your traffic produce?
In other words, there is value in most of the traffic that visits your site, and if you can measure the economic value as a whole on your site, you can maximize your opportunity to increase your business success; and grow at the fastest pace possible!
Answering that question is what holistic business impact analysis is all about.
What Are Your Site's Jobs
Why do you have a site online? What did you design it to do?
Everyone has macro conversions, but your site does a lot more than convert on your macros, and these other jobs, are your micro conversions.
Some examples of micro conversions would include:
Newsletter subscriptions
Building a permission-based email marketing list
Catalogs
Brochure Downloads
Add to Cart
Reward and gift cards
Wishlists creation
Account creation
Video views
Sharing
Branding and Awareness campaigns
Webinars
Case Studies & Research reports
Mobile Apps downloads
Onsite tool engagement
The list goes on.
The point to remember here is your website does a lot more than produce macro conversions, and that there is value in these other jobs, and, if you can optimize that value, you can maximize the potential of the lions share of your traffic!
How Is Your Economic Value Distributed?

The first thing that you want to understand is how traffic sources are contributing to your mix?
What traffic sources are producing your macro goals?
What are sources contributing to your micro goals?
What are sources producing both; and, what is the distribution of value?
Real power comes from understanding those questions.
Keep in mind that if you can't measure it, you can't optimize it, and if you can't measure the value that your micro goals are adding, then you cannot optimize the profitability of your site.
Also, when you can optimize the flow of value through your micro goals, you will, in turn, add a to the success of your macro goal conversions because you will be taking on a multi-channel, multi-level qualitative, quantitative approach to your optimization.
Economic Value and Market Leadership
Calculating Economic value can be difficult and does take some manual Excel work to connect the dots, which is why many companies won't go the extra mile, but instead shoot from the hip, and this is good news for you!
Why..?
Because, the companies that are optimizing their footprint of economic value as a whole can grow faster than companies that do not, and many of the market leaders online, can be overtaken by this advantage!
If you currently are a market leader, it is essential that you take the steps necessary to optimize your entire economic value footprint.
Calculating Economic Value
There are five areas that you want to focus on when calculating an economic value which are:
Measuring Offsite Conversions
Measuring Offline Conversions
Use Financial Analyst Data
Prioritize Your Work
Use Something
Track Offsite Conversions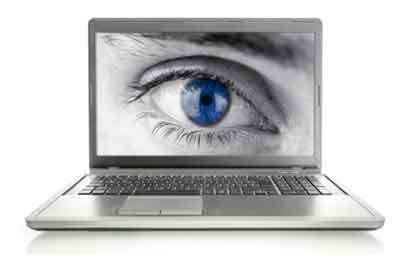 These conversions include anything that converts someplace other than on your site, whether they start on your website or not.
To track these conversions, you might use utm tags or some other type of anchor like an affiliate link. In most cases, but not all, there will be some manual calculations that you'll need to do.
For example, say you have a link on your site leading to a product on Amazon, and you wanted to calculate the economic value of that link on your site.
What you could do is set up an Amazon affiliate account and use that link, as your anchor, on your site with a click event set up to count total clicks.
After a month, you would take the total sales from that affiliate link, and divide that by the total number of clicks on that link, which would then give you a goal value that you would then assign to a goal in analytics.
With that number in place, your analytics will show the economic value that link is adding.
Monitor that for a month, and you'll then have per visit goal value for that link, which would show you how valuable that link is to your site.
When it comes to your off-site conversions, you need to calculate a goal value for a micro goal, and from there, analytics will do the rest.
Track Offline Conversions – Nonlinear Analytics
This type of conversion refers to anything that starts on your site and then converts offline.
An example of this type of conversion could be a form submission for a request for a quote. Another example might be a new car configuration tool that someone uses that then sends the information to a salesperson.
Again, what you want to come are doing is coming up with a per goal completion value that you can use in analytics.
Average numbers are ok but should be as accurate as possible.
Using Faith-based numbers
In some cases, you are not going to be able to come up with a value for analytics. One way to get around this is to use faith-based numbers.
In bigger companies, the financial analyst will have a lot of associated data on related traditional strategies that you can use that will get you into the ballpark.
Keep in mind, the financial analyst is using faith-based strategies to calculate their numbers, but that these strategies are well tested, so don't question what they are doing. Use their numbers and divide by half to provide yourself for some room for error.
Keep Clients and Executives Happy
Relative goal values have to do with aligning your economic measurements with what is most important to the company.
In other words, you want to prioritize your micro goals based on what your client or Executives think are most important and start there.
This approach gets you going in the right direction from the start, which will allow you to maximize the impact of your work in the least amount of time.
Use Something for Economic Value
No matter what, if you cannot figure anything out, use something.
I recommend grouping these goals and assigning a dollar to them.
From there, you will be able to see which ones are adding the most, and optimize from there.
In Closing Remember This:
Massive Success = (Macro Conversions + Micro Conversions) * Economic Value – Avanash Kaushik
The effort that you'll need to put into calculating your economic value might be rough, but the value you'll add to your business can be massive!