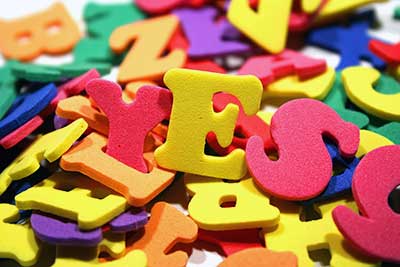 Hot traffic channels are your converters and depending on your cold and warm traffic strategies, may range anywhere from Paid Search and remarketing, to Email marketing, to Display advertising, to Social Advertising.
Where ever you find your best conversion rates and your most economic value, those are your hot channels, not to overstate the obvious.
So, what strategies can you implement to get the most out of your hot traffic?
Hot Traffic Strategies
It's time to get the offer out there so let's jump right in:
Paid Search and Algorithmic systems
Email Marketing
Paid Search and Social Remarketing
Facebook Ads Lookalike and Custom Audiences
Paid Podcast or Webinar
The Conversion Formula
To get the most out of these tactics, it helps to understand what gets people to convert in the first place, and to do that, let's take a look at a powerful formula I use known as, "The Conversion Formula." It goes like this:
Conversions = Perceived Value – Cost
You're Not the Only Game in Town
With hot traffic, people will be evaluating the amount of value that they are going to receive from you, and your competitors, and weighing that against the cost they are going to have to pay you, or a competitor.
All things being equal, if the conversions are not coming in as you believe they should be, it's because people perceive the cost of your offerings to outweigh the perceived value you offer; or, the perceived value that your competitor provides is better than yours.
You Need to Be a Guru at Communicating Value
It's all about communicating value or better put, "perceived value." Whoever is the best at that, is going to win the race, end of story. And, this explains why the best products/services, are not always the leading products/services.
A beautiful website and landing pages are not necessarily going to perform at a level you believe they should, or outperform your competitor's simpler less impressive pages, and why not? Simple; The Language of Value.
The Langauge of Value
The language of value is a term that I coined as I needed a phrase that encapsulates all the attributes of this type of communication.
The Language of Value includes every part of the experience someone has with your company, your site, and your landing pages, and consists of the following:
Your Effective Use of Buyer Persona Profile(s) (Persuasion Architecture
Your Value Proposition
How You Use Information Scent
Writing Copy in the Language of Your Visitors
Having a Professional Industry Standard Look and Feel to Your Site
Your Choice and Use of Colors
Your Placement of Stuff
The Imagery that You Use
The Clarity You Create
Your Ability to Communicate Relevance
The Ease of Using Your Site
How Fast Your Site Loads
The Mental Load You Place on People
The Amount of Distraction that gets in the way of your goals
The Chemical Flows in the Brain and Body that Your Systems Create
I can come up with more, but you get the idea. The Language of Value encapsulates everything that can affect your perceived value!
So how do you maximize your ability to convert Hot Traffic? Amazon is the master of this question, and the answer is conversion rate optimization or CRO.
Conversion Rate Optimization (CRO)
There is no one size fits all strategy, or cookie cutter approach. Every audience is made up of a unique mix of people, and so your plans need to be designed as uniquely as your audience is to your company, and CRO is where you learn how to do that.
Amazon owns over 45% of all e-commerce online, and that number is still increasing, and why, because they understood the principle of CRO from the beginning. And, because of that approach, they were first to Learn the Language of Value and speak with their customers in the best possible way.
"Making money isn't just selling things, or selling your time or services. Rather, you can make money in a myriad of different ways. You can create a business and make money by making the lives of others easier. Help your customers make complex decisions, and give them meaning and direction in their lives- Jeff Bezos – Owner of Amazon!"

Jeff Bezos from the beginning used CRO to learn to speak the Language of Value with his visitors and now, he is one of the wealthiest men in the world, if not the wealthiest.
CRO is how you learn to speak the Language of Value with your audience. Speaking the Language of Value is the path to market leadership. If they understand you better than the competitors, you will win!
Explaining CRO well need another post but for now, I'll say, you want to study CRO and get busy learning your audience's Language of Value. To do this correctly, you are going to need a digital marketing measurement model.
In Summary
Learn to speak the Language of Value with your audience through a properly executed CRO program, and you'll maximize your hot traffic conversion rates! And, this is the Guru way of doing it.
Your analytics will make or break you on this one. Check out Analtyics 2.0 as you are going to need that setup, to make this all work!