Professional Email Marketing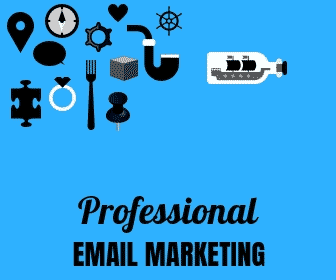 Email marketing is not dead! On the contrary, it is very much alive! Around 77% of all consumers prefer permission-based email promotions over any other digital marketing channel. At the same time, Email marketing doesn't have the best reputation due to spammers that spray and pray email addresses and flood people with irrelevant, spammy content.
If done correctly, however, email marketing can easily be your best performing ROI channel. The money is still in the list! Running campaigns correct defines those who succeed and those that fail. Campaigns correctly executed bring celebrations to everyone, whereas, campaigns incorrectly executed bring sadness.
The Key to Successful Email Marketing
Simply put, the key to successful email marketing campaigns and high ROI, is relevance. If an email that someone receives, is something that is timely and relevant to those that receive it, conversion rates will be healthy, and the celebrations grand! All problems with Email marketing campaigns are the result of irrelevant targeting.
How Is Email Marketing Used?
To the uninitiated, email marketing is just a promotion sent out to everyone on their list; however, email is a multi-purpose channel and includes many different types of messages including:
Transactional
Announcements
Thank You
Loyalty
Confirmation
Reminders
Welcome Series
Educational
Email Marketing Is Part of the Mix
Effective email marketing should be a part of the overall marketing mix, not a stand-alone channel. It should fit into, and strengthen the entire marketing system. When used correctly, it will be welcomed by those that receive your messages, strengthen trust and credibility, and enhance everything else that you do. And, in many cases, be the best-producing channel, in terms of ROI as email messages are cheap to send, in your mix. Send the right message, to the right people, at the right time, and you'll have a winner!
Questions on Email Marketing Call David