Why Digital Strategy?
Align Marketing to Business Objectives
Create a Singular Brand Voice
Optimize the Entire Customer Journey
Take Control of Your Marketing Budget
Maximize Return on Marketing Investment
Understand How to Maximize Your Growth
Create a Path to Market Leadership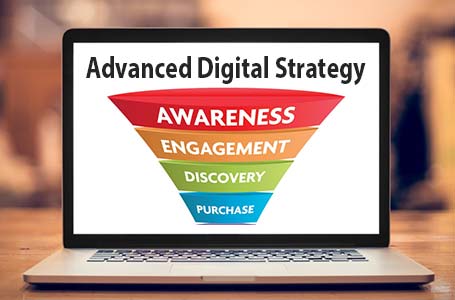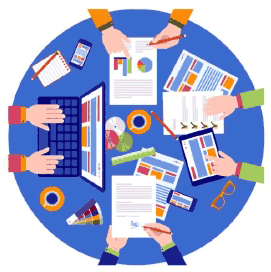 Digital Strategies vs. Digital Tactics
Digital tactics are stand-alone siloed efforts to drive business to your website. The success of tactics depends on the availability of traffic at the bottom of the funnel. Tactics work but never maximizes your profit or growth due to a lack of control, and reach.
Digital strategies are made up of blended tactics spanning multiple channels aligned to the customer journey enabling marketing throughout the entire funnel while controlling cost. Digital strategies escape the confinements of the bottom of the funnel, which extends reach, and enables profit and growth optimization.
What is a Digital Strategy
A Digital Marketing Strategy is the process of connecting your online marketing to your business objectives using a blended mix of media, channels, messaging, and best practices to achieve your company's revenue and growth targets.
Put another way; it is an online data-driven digital footprint made up of collaborative tactics that work in harmony with the customer journey to maximize profit and growth. It focuses on cold, warm, and hot traffic by providing people with a strong information scent trail that helps them along their way which leads them to your site and your conversion goals.
Digital Strategy Plan Development
Creating a digital marketing strategy includes the following;
Identify Organizational Obstacles
Customer Needs Definitions
Design Company Narrative
Create Buying Persona Models
Share of Voice Analysis
Competitive and Market Research
Customer Journey Mapping
Content Needs and Calendar Development
Multi-Channel Communication Planning
Create Analytics Measurement Model
Obstacles to Success
According to Experian Marketing Services, there are three obstacles to successfully implementing digital strategies; 
No Unified Customer View –

Customer data spread throughout the organization

Company Technological Barriers –

Data is not interlinked or unified

Company is Siloed –

The internal structure of the company prevents sharing, collaboration, and data gathering.
A proper strategy focuses on long-term and short-term goals. It adapts to changes in the business environment and customer journey and provides a clear definition of what is being done, why it is being done, and when to do it, and how to measure success.
Digital Strategy is an Integrated Process
A digital marketing strategy is an integrated process that includes all departments within your company. This is the single most challenging barrier for most companies to get past, especially larger companies.
In a nutshell – a digital strategy is a company-wide collaborative event that includes standard operating procedures with established internal and external processes. Content needs need to be planned, developed, and implemented with a formal structure so the entire company understands campaign goals and works together towards success.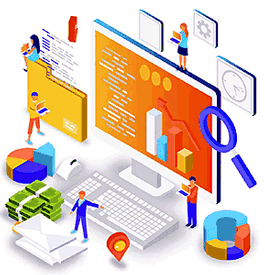 It's a plan that comes together and everyone is involved. The marketing department creates the campaigns, and the entire company participates in the success of the campaigns.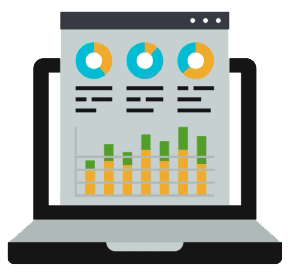 True Strategy Is Measurable
Google Analytics Evangelist and Author of Web Analytics 2.0 Avinash Kaushik has a saying that goes like this, "if you can't measure it, you can't optimize it."
The foundation of a Digital strategy is the analytics measurement model that supports it. The measurement model needs to be as comprehensive as the digital strategy itself, and the data it provides needs to be instantly valuable, timely, and uncomplex.
Measurement is another area that many companies struggle with due to immature analytics and why many companies stick to tactics.
Market Leaders Use Digital Strategies
Market leaders all have one thing in common. They all have a deep understanding of their audiences. They know how, when, and where to communicate with them, and this is the kind of understanding needed to be successful with digital strategy.
Simultaneously, the online world can be complex. These complexities combined with relatively immature analytics are why many companies shun digital strategies for digital tactics, which is fine in many cases. Digital tactics work; however, tactics hit growth thresholds and dead ends, which requires a digital strategy to break through.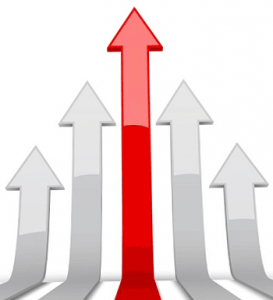 However, if you want to become a market leader and control that position, you'll need to market like a leader and take on the challenge of digital strategies.
Also, keep in mind that if a competitor you have dominated takes on the challenge of operating in an environment of strategy over tactics, and you remain in tactics, they will gain a competitive advantage through the enhanced control and reach needed to outpace tactic-based marketing efforts.
Digital strategy is challenging but the advantages that are gain using them can revolutionize a company. That said strategy-driven is a goal that all companies should work to become.
How's Your Digital Strategy Coming Along?
Are you looking to get started or need some guidance? Sign Up for a Consultation.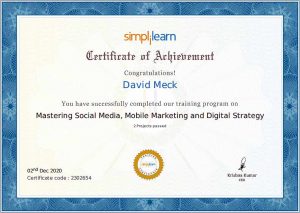 Your Information is  Kept Confidential & Is Safe