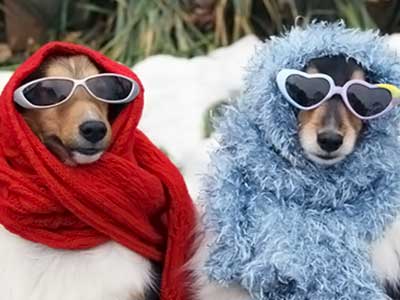 Cold Traffic refers to any audience that does not know your business or your offers. This traffic is open and presents a great opportunity, but it is also, cold, and creates unique challenges.
When it comes to cold traffic, there is no one size fits all tactic. It depends on the market, the sales cycle, the difficulty of the sale, the competition, your value to cost, the prices, etc.
What is important to remember is this, unless your offers are very compulsive and less than 50 dollars, it is not a bad idea to do some warming before you try to convert them.
How Important Is Cold Traffic Strategy
Cold traffic strategy, especially for new businesses, but also for most established companies, is important to growth, expansion and maintaining market share. Growth is the result of new business not to overstate the obvious.
Companies that master the art of locating cold traffic and can warm it up, create for themselves a competitive advantage. Companies that are not able to do this well tend to struggle, and in many cases, all out fail.
How Well Does Your Market Know You?
There may be a market for your products or services, but is it your market? Do people know who you are, and if not, why should they do business with you?
Yes, a persuasive system can work well with cold traffic depending on the type of market you are in, especially with Paid Search, but diminishing returns are not uncommon for companies that ignore cold traffic altogether. If you want to grow a business and your profits, you need to consider cold traffic tactics.
Why Ignoring Cold Traffic is a Mistake
I've seen many a business ignore cold traffic focusing only on hot traffic because it converts; however, we live in a multi-channel world and ignoring cold traffic, at some point, is going to hit those same conversions.
In other words, if competitors are establishing their brand in different channels, and you are not, at some point, the conversions will begin to dry up and go to the known brand, and your business will take a hit.
In a nutshell – cold traffic strategy is vital for overcoming business stagnation, and for maintaining and growing market share.
This is also why so many companies that engage in Paid Search, a known hot traffic channel, struggle to get past certain thresholds or see success recede over time. If you want more out of a highly optimized Paid Search account, you need to build the brand and awareness, so those paid search campaigns will have the opportunity to convert more people.
That said, here are some of the Guru cold traffic strategies you should try.
Guru Cold Traffic Tactics
Branding and Awareness Videos
Quality Content & Blogging
List building and Email Marketing
Infographics
Podcast and Webinars
White Papers
Case Studies
Quizzes
Surveys
Press Releases
SEM & Social Awareness & Branding
This list is by no means an exhaustive presentation of cold traffic strategies, but these tactics have been proven to get the job done quite well. You can learn more about which tactics might work best for you on my content marketing page.
Converting Cold Traffic
Some cold traffic will indeed convert. Converting cold traffic is the equivalent to finding the fishing hole on your first cast, and it's important to take advantage of these discoveries.
Use this traffic to create lookalike and similar audiences, and target conversions. Get the algorithms working for you on this. You could even throw a CRO loop onto this traffic to grow conversion.
The Rest Of The Traffic
You paid to warm them up, and this traffic should be feeding your warm traffic strategies. There is no sense to spend time warming up traffic if you don't have a plan as to what you are going to do with it, once you have them on the line.
You want to capture this traffic so you can continue your marketing.
Your strategy should be an end-to-end approach. You want to move them to the next stage so plan for how that will work.
The Goal of Cold Traffic Strategies
The Goal of cold traffic strategy is simple, build your brand, create awareness, and build audiences.