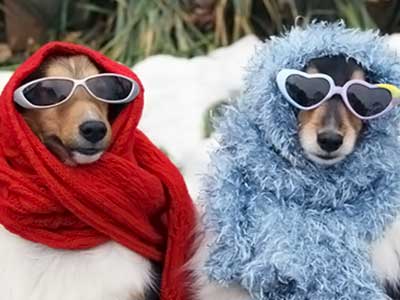 Cold Traffic refers to any audience that does not know your business, your brand, or your offers. This bucket is usually the largest and presents the greatest opportunity for business growth and should be a focus for most businesses.
When it comes to cold traffic, there is no one-size-fits-all strategy. It depends on the market, the sales cycle, the sale's difficulty, the competition, your value to cost, the prices, etc.
Guru Cold Traffic Tactics
Social Media Marketing for Building a Following
Homebase Blogging using Social Media Promoted Content to Source Traffic

How-To
Time-Savers
Best Practices
Compilations
Statistics Report
Expert Interviews
Resource Lists
Research Reports
Trend Reports
Data In-Demand Reports
Beginners Guides
Checklists
eBooks for Email Addresses
Cool guides for Email Addresses
Infographics
White Papers
Ego Driven Content
Industry Updates
Episodic Videos
Guest Bloggers
Influencer Marketing

Brand and Awareness Videos on YouTube, FB/IG & LinkedIn for Audience Building & Remarketing
Expert Video Interviews
Competitions
Press Releases
Demo Videos
Storys
Weekly News Updates
Paid Search & Paid Social
Search Engine Optimization
The central through here is this – the more valuable you can become to those you wish to influence, the more they appreciate you, the more successful you are going to be. You want to become the voice your market respects and wants to hear.
Which Content Would Be Best?
When it comes to deciding what type of content to start with, you can go with emotional entertaining content or rational educational content.
If what you are selling has excitement built-in, then rational educational content will probably work best, especially if the brand is well known. If not, definitely go with emotional entertaining.
Take Geiko as an example; they sell auto insurance. Nothing exciting about insurance, so rational educational won't do well. That said, Geiko has gone with emotional entertaining to introduce the brand, and it has worked well. Just ask someone to name 3 auto insurance companies and see if Geiko is one of them. More times than not, Geiko be included in the list.
On the other hand, think of GoPro. This product has exciting built-in, i.e., people get passionate about their cameras, the emotion, and passion. For them, it may make sense to go with rational educational content as people don't need much to get excited about what GoPro can do.
Experimentation and Testing is Key
In the end, experimentation and testing are critical in helping identify what types of content work best, but if you need to generate emotions, go with emotional entertaining brand introductions because rational educational isn't going to work well for introductions to brands that aren't very exciting.