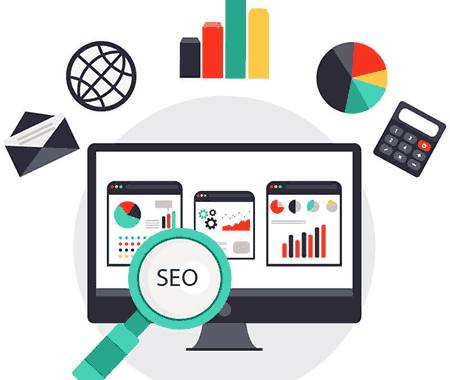 The profit SEO adds to a company's bottom-line defines how successful your SEO efforts are.
New visitors and ranking improvements are great, but if that doesn't translate to improved business results, how is SEO helping with online success? It's not!
So where do you start?
Creating a digital marketing measurement model that defines what online success looks like for your business is the first step to successful SEO analytics.
The digital marketing measurement model is your analytics framework, and without a framework the results you track, will be difficult to translate to the overall success of your SEO efforts.
If you can't track your efforts back to business objectives, you won't get much love from your company!
Your digital marketing measurement model also helps find where you need to focus your SEO efforts.
Your SEO Baseline & Logging
Once your measurement model is complete, you need to create a baseline SEO audit report.
Use your measurement model to decide what to include in your baseline. Your SEO baseline defines where you are starting out. By doing this, your able to create reports that translate your SEO efforts back to business objectives, which will get you love from your company, and promotions!
Once your baseline is complete, create an SEO change log to track your changes overtime. Without the ability to track changes overtime, SEO analytics will be non-existent so it's important to keep a good log!
Note: Your baseline report should also include a competitive analysis.
5 Important Areas Track for SEO
Now that you have your measurement model created, and your baseline report and log ready to go, it's time to move into the 5 areas of SEO you want to track which include:
Your Link Profile
Your Rankings

Track Transactional and Awareness SERPs

Traffic Volume

Bounce Rate
Time on Site
Unique Visitors
Page Views

Micro & Macro Goal Conversions

CPA
Conversion Rate
Conversion Revenue
Economic Value

Social Media Engagement & Contribution
How to Track SEO Results
If you are on a limited budget, you can get by with analytics alone as long as you have your measurement model done. You set your goals based on the KPIs that you created in your measurement model, and you're ready to go.
Your goals may already be set up for use with other channels in which case, you only need to segment out organic traffic to check your results.
If you aren't on a limited budget, and want a competitive advantage, here is a list of some of the best SEO tools:
Analytics

This can be any analytics package from Google to Adobe to Omniture

Ahrefs – Great tool!
There are many more, but this list contains some of the best.
Tracking Your Links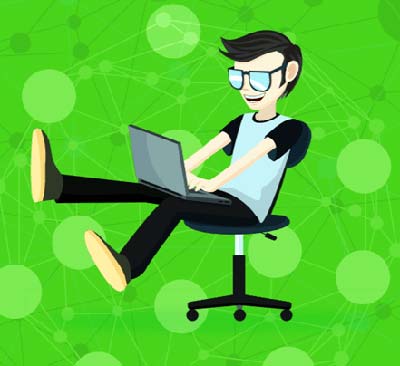 Links are still essential; you need links to rank well, but because of the Penguin update link building is a balancing. If you build too much in one area, you could trigger a Penguin penalty.
You need to understand your link matrix and build diversity that looks natural into your link profile. Without diversity, you can trigger a Penguin penalty which will drop your rankings overnight.
There are SEOs that claim link diversity is not as important as it used to be, but I challenge them to go heavy in one area of their profile and then let us know how that works out.
Google's machine learning systems are much more developed now than they were even a year ago, so rolling the dice on unnatural link building, is a high risk at a minimum!
That said, here is a list of what you want to track for your links:
Inbound Links
Trust of Inbound Links
Authority of Inbound Links
Anchor Text of Inbound Links
The best tools for this include Moz, Ahrefs, Google Webmaster Tools, and Majestic.
Tracking Your Ranking
For tracking your rankings, the first thing you need to decide is what your best transactional keywords are for you to track?
Some keywords will be too competitive to go after, while others will take too long to achieve, still, others may be completely out of range.
It's important to work on the transactional keywords that will have the highest potential to produce in a reasonable timeframe.
Once your keywords are in hand, then you can use ranking tools such as Advanced Web Ranking or Rank Hacker to track them.
That said, here is a list of what you want to track:
Top 20 Terms
Top 50 Terms
Top Pages

This will tie into your link tracking

Overall Visibility 500 terms
With rank reports keep in mind, if the time frame of your report is too short, you could see a keyword go up in one report and down in another and this can get people questioning you.
That said, make sure you're looking at long enough time frames, and don't put too much into shorter time frames.
The best ranking tool is probably Advanced Web Ranking, but the others are good too!
Tracking Traffic Volume
Organic volume will fluctuate up and down from week to week and month to month, that's just the nature of search, so don't focus too on short-term volume moves. Check longer time frames to determine whether your volume is improving.
If you notice a sizeable unexpected change in any time frame, good or bad, you need to look into the cause. What did you do, what did Google do, or maybe, what did a competitor do?
What you want to look for are areas that need your attention, e.g., do you have any important pages that have high bounce rates, or a page that has volume on it but a low conversion rate? What are your main exit pages and do they make sense?
You're looking for action items. Use your marketing model and baseline to help you.
Google Analytics and Webmaster Tools will be great for this part of your tracking requirements.
Tracking Your Conversions
Ultimately, this area is the most important to your success. When it comes to the bottom line, if organic traffic is getting more conversion when compared to your baseline, that's a good result.
Ranking improvements mean little if those improvements aren't providing more conversion for your business whether macro or micro.
You also want to understand the economic value that your organic traffic is providing your business.
Economic value provides you with an in-depth view of your success at not only the macro-goal level but also at the micro goal level. By understanding your economic value, you can better understand which of your tactics work well with organic traffic, and which are not, which helps you better align your overall strategy overtime.
You'll need your digital marketing measurement model and your baseline to do this effectively, that and you must do some math to determine your economic value numbers. For macro goals, this is relatively simple, but micro goals, that's where you must spend time analyzing your data.
Google Analytics or any other analytics package will be great in this area.
Social Media Tracking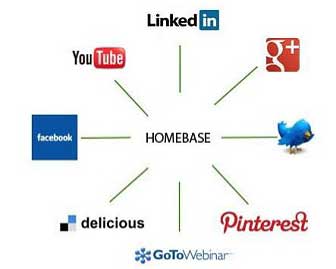 With social media being such an essential part of SEO, it's crucial to understand what is contributing to your success and what isn't.
In the past, it was said Content is King, but unpopular content that no one engages with will not do much for you site these days.
What is essential with social media and SEO is engagement and popularity! If people engage with your content and it is popular, this will greatly impact your SEO results.
UTMs can be used to track specific pieces of content, and referral sources to better understand which social networks are working best for you.  Again, this is where economic value comes into play as your economic value will help you see what is working and what is not in greater detail.
To track how well your content is doing use these 3 metrics:
Conversation rate – Are people leaving comments
Amplification rate – Are people sharing your content
Applause rate – Are people liking your content
These metrics let you know what pieces of content are going to have the greatest impact to your SEO results.
When you do launch a new piece of content, make sure that you log it so you can monitor link improvements.
A great tool for this would be Social Bakers!
Summary
In summary, like with any channel, you need to understand how that channel is contributing to your success. You have to have a digital marketing measurement model and a baseline to make any of this work. Without your plans and baseline, it will be difficult to get the love you deserve from your clients or company!
If you have questions leave a comment.
Thanks for reading and good luck