Digital Marketing Professional David Meck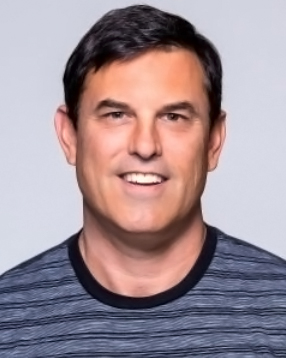 David Meck is a veteran of the U.S. Navy and currently holds the position of Sr. Paid Media Manager and CRO at Ignite Visibility, where David has helped build a three-person team into a U.S. leading paid media department.
At Ignite David has received multiple 5-Star client reviews on clutch.io, and numerous client retention bonuses.
David works on all aspects of client success including analytics setup, paid media account set up and optimization, conversion rate optimization, and strategy.
David is an avid hiker and a fan of physical fitness; you can regularly find him in the gym. He is also a talented musician and enjoys playing guitar, composing music and songs in his off time. David also loves to read and spends much of his time studying topics of interest.
Experience and Education
David has over ten years of digital marketing experience, and currently holds 23 active Digital Marketing Certifications including:
Advanced Content Marketing – Simplilearn Lic. #857871
Advanced Conversion Rate Optimization (CRO) – Simplilearn Lic. #849473
Advanced Email Marketing – Simplilearn Lic. #859076
Advanced Mobile Marketing – Simplilearn Lic. #861317
Advanced Search Engine Optimization (SEO) – Simplilearn Lic. #864049
Advanced Social Media Marketing – Simplilearn Lic. #855688
Advanced Web Analytics – Simplilearn Lic. #851931
Advanced Pay Per Click – Simplilearn Lic. #842737
Display Advertising – Simplilearn Lic. #846112
Google Ads Video Certification – ID #20196514
Google Ads Display Certification – ID #16210567
Google Ads Mobile Certification – ID #16202221
Google Ads Search Certification – ID #16202233
Google Ads Shopping Certification – ID #16205716
Google Analytics Individual Qualification – ID #15585788
Display Advertising Practitioner – MarketMotive Lic. #830828
Email Marketing Practitioner – MarketMotive Lic. #817443
Master Conversion Rate Optimization – MarketMotive Lic. #817442
Content Marketing Practitioner – MarketMotive Lic. #817445
PPC Practitioner – MarketMotive Lic. #817440
Web Analytics 2.0 Practitioner – MarketMotive Lic. #830825
SEO Practitioner – MarketMotive Lic. #830826
Some Experiences
Sr. Paid Media Manager / CRO
November 2015 – Present
Over 450% ROAS which for selling cookies is strong
Set revenue records YoY since working with the client
Sold over $21,000 in Macaron cookies in 2-weeks
Bottega Louie was so pleased with the results that they gave me a fantastic review on Clutch.co. Look for Art Director on the page. Here is the summary of the review:
Bottega Louie's Comments: "Ignite Visibility (David Meck) has improved our ROAS, decreased our spending, optimized our search, and created specific remarketing ads based on our newsletter. We have 35,000 names on our newsletter email list, and they use that to optimize our remarketing ads. When we have special holidays, they use those to target our audience. They've also implemented new bidding strategies from which we've seen a huge return, so we're happy with their progress. All of those things contribute to an increase in sales, which we've seen continuously over the past year of working with Ignite Visibility. Granted, there are times when sales drop, but they've been quick to address the issues that have contributed to the drop and make changes so that our ads are optimized correctly. They've been proactive when things haven't gone well, and all of those elements add to our bottom line. – Erica Gibson"
Personal Review from Erica Gibson of Bottega Louie on LinkedIn – Scroll Down.
Aspire Fertility is more difficult account due to the sales cycle. I was able to rebuild the account and significantly conversion volume. Aspire Fertility also wrote and review on Clutch.co, this one for the entire team, here's the summary:
Aspire Fertility Comments: "We are starting to see some encouraging results. Our sales cycle with new conversions is quite long, and we have only been with Ignite Visibility for a little over six months, but we certainly see an increase in the initial conversions that Ignite helps to drive.
Ignite stepped in as our digital marketing and PR firm in October of 2016. Since they began managing our account, we have seen a 500% increase in new users and a 400% increase in organic sessions on our sites. We have been extremely pleased with the results, and working with the Ignite team has been great!"
Global Equity Finance
Director of Digital Marketing & Paid Media
Screenshot of the Site Landing Page I Built to Kick-Off the Initial PPC Campaigns.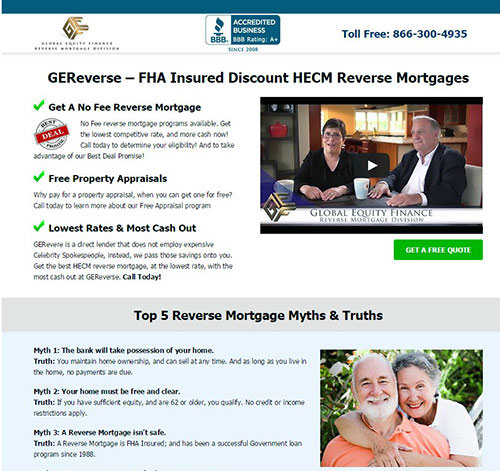 This page from the start had a high conversion rate, so we ended up using it most of the time I was there.
I broke the campaign out by state. Here are the PPC results that we received: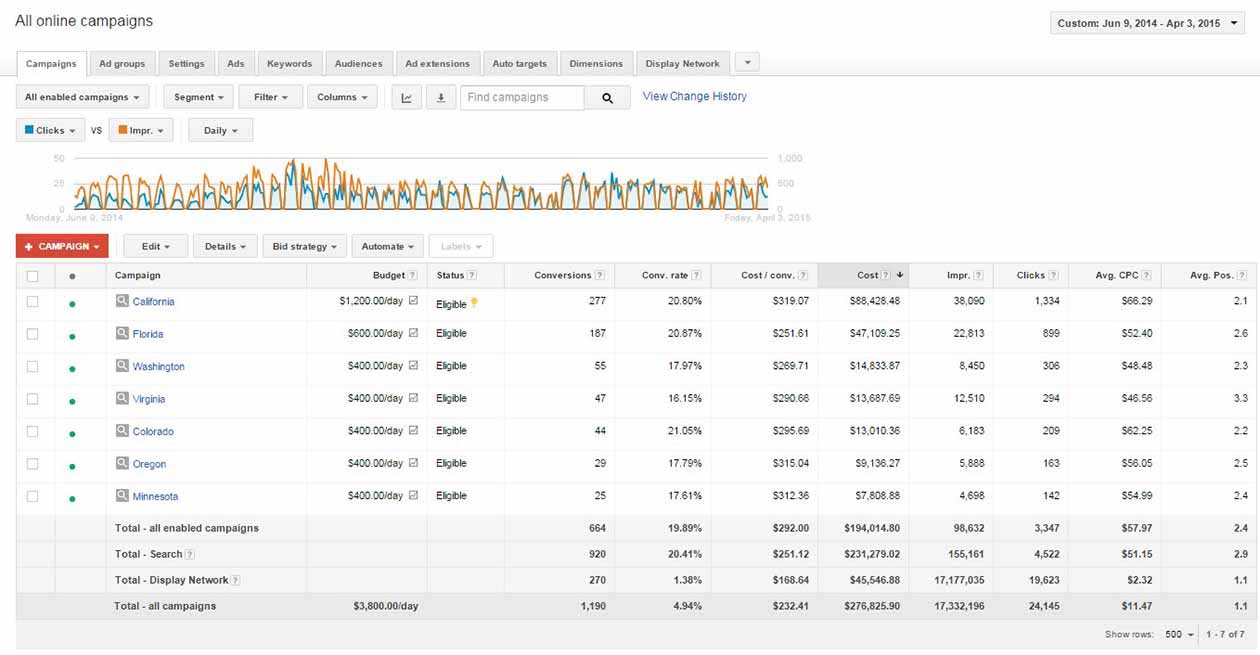 I wasn't able to show the profit that we made, but we didn't spend over a 1/4 of a million in ad spend and not make some money.
Here is the page that I create for Facebook: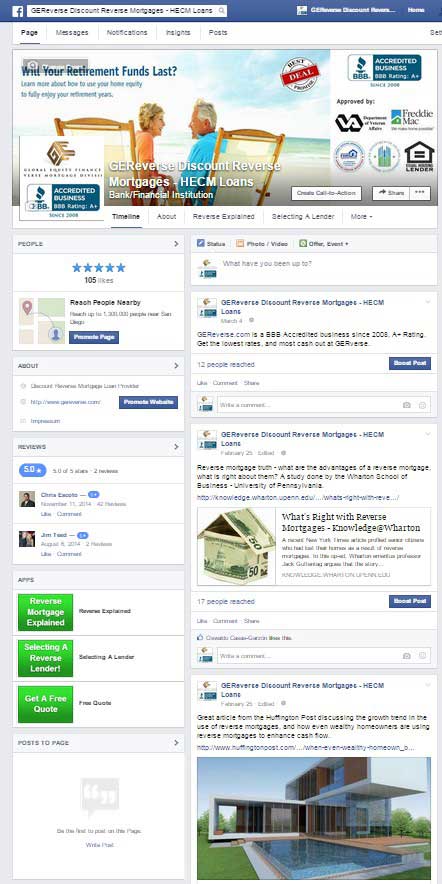 The End Game at Global Equity Finance
Everything was going great! The division was off the ground, and we were making money,  but then, the Government changed the rules governing Reverse Mortgages, and dramatically changed the business environment.
The new rules made it much more difficult for people to qualify for the loan which significantly reduced the number of qualified individuals that were responding, and this drove conversion rates down and costs up.
At that time the company was only in 5 states, and only 3 were big hitters.
After a more in-depth analysis of the business environment, it became clear that the only thing we could do was expand into more states to expand our footprint due to the CPCs we were paying. The other option was to go local with the program.
The company decided to go local, and that was why the project was shut down.
On a side note, Global Equity later called me back and wanted to fire things up again, but I was already working at Ignite Visibility so felt it wasn't a move I wanted to make.
Currently Looking for a Position in Orange or San Diego County, CA
Please call me at the number listed above if you have an opportunity you'd like to discuss.